Read this from Sin Chew newspaper 31 Dec 2008
In internet world, Anwar is more popular than Obama and Mahathir.  Siti Nurhaliza who is the most popular lady idol in Malaysia doesn't even come close.
2008 most search person name
1. Anwar Ibrahim -
famous x vice prime minister who got sack accussed of its sodomize case, now making a cum back
2. Obama -
1st time in world history minority rule White House
3. Lim Kit Siang -
'oldest' oppoistion leader and still going strong ... its about time ppl spread rumor that he change heart using alien technology :D
4. Mahathir -
x prime minister who cann't keep quiet although he promised to
.
.
8. Siti Nurhaliza
- I would have thought Idol effect is more powerful than politician but not in Malaysia
1. Chedet -
although his name is not popular, his blog is - Mahatir's blog
.
.
.
9. Kenny Sia -
oh my, oh my .... not again ...
10. Jeff Ooi
- sorry jeff, u lost to kenny.  seems like ppl wants more humor fun than real critics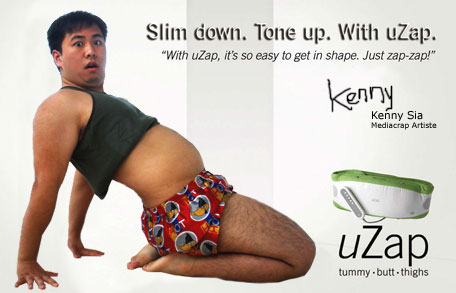 I was just discussing with another guru blogger trying to understand why Kenny Sia's blog is more popular than Liewcf's.  There are a few more blog sites who earn much more money but eventually, Kenny's traffic still top all.  Ofcourse I couldn't really figure out why, but it seems that my view of his popularity is not baseless.
I know .... 'captain obvious' you said.  Happy New Year all !